IMPACT GOLD expands into New York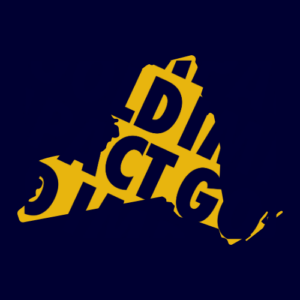 Impact Gold Fastpitch is extremely pleased and excited to announce that the former TC Tremors Organization will be joining Impact Gold Fastpitch this Fall, 2023. They will be adding 4 teams based out of Upstate New York led by Lou Bishop. We are excited to welcome the new Impact Gold NY Tremors 12U, 14U, 16U and National 18U players, coaches, and families to the IG Family.
"I would like to thank the Impact Gold Fastpitch organization for this opportunity.," Lou added. "The opportunity to join Impact Gold gives us a chance to be part of one of the top organizations in the nation, but also, it gives the Tremors a larger recruiting platform, expanding the college relationships we already have established ten-fold. Most importantly, the Tremors will still operate the way they always have for 30 plus years. By joining the Impact Gold Program, we gain valuable tools to help the athletes who play for us, to give them a better opportunity to play at the highest level, and to add more athletes to the 250 plus athletes who have represented the Tremors at the college ranks."
TC Tremors were started in 1995 and founder, Lou Bishop has been pivotal by helping expose the northeast players and provide opportunities for them to play at the next level. Lou has helped players play from juco to power 5 schools. 
"We are excited to welcome Lou and the TC Tremors to IG. I'm most excited to put Lou's over 25 years of experience, connections, and knowledge to use for Impact Gold. Lou will serve as the Eastern Region Coordinator and our East Coast teams are going to work closely with him on development and recruiting" says Program Director Jazz Jackson Vesely.
About Impact Gold Fastpitch: Impact Gold is a Nationally recognized Elite Softball Organization representing teams from 10U through 18U. Our strong tradition of preparing student athletes for college goes back over 30 years, which includes countless NCAA D1 student-athletes, All-Americans, Olympians, USA National Team members and NPF players. We strive to cultivate the talent in every athlete, which allows each of them to compete at the highest softball levels. Located in 16 states (Alabama, Arkansas, Arizona, California, Colorado, Florida, Georgia, Louisiana, Mississippi, Nevada, New Jersey, New York, Oklahoma, Tennessee, Texas, and West Virginia). We strive to grow the game and help empower young women to become not only their best on the field but in life. Impact Gold Fastpitch works to create a positive atmosphere where players can grow, learn, and become successful on and off the field.
More Impact Gold Fastpitch Information at www.impactgold.com